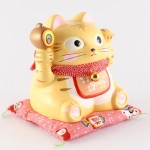 We sell Japanese figurines made of porcelain like the Traditional Japanese Lucky Cats (Maneki Neko) from Kyoto, Japan(Origin Nagoya). These authentic Japanese Kyoto series of porcelain cat figurines are imported directly from Japan,  together with a main Certificate of Origin.
Certificate Of Origin issued by The Kyoto Chamber of Commerce & Industry, Kyoto, Japan, by Keiko Matsukura (Certifying Authority) Certificate No. 104255
We also carry other products like porcelain Japanese dolls and the popular Japanese Kumono assorted range of products eg.  pouches, card-holders, key holders, pencil cases, mirrors and soft toys.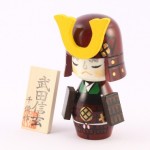 All our products are ideal as personal collectibles or gift items for birthdays, various festive occasions like Christmas and Lunar New Year. They are also great as corporate gifts for company functions. Many of our customers also use these Japanese figurines as household decorations.
Feel free to contact us regarding our Japanese figurines or place your orders by sending an email to admin@siriparadise.com
Thanks for visiting our blog site and we hope you enjoy the many articles on figurines which we have posted for your better understanding and appreciation of the art of Japanese figurines.
Have a great day!
Admin Team
SiriParadise.com